Testimonials
These recommendations are received from Parents and Counsellors in connection with some of my past and present work. They are published with permission after our work has commenced.
We sought support from Heidi when our daughter was suffering with anxiety. Our initial consultation was very welcoming and Heidi put our daughter at ease very quickly by explaining in simple terms what she could expect from sessions. Over the course of counselling we noticed the confidence grow in our daughter and her anxiety decrease and become more manageable.
Heidi has taught us as a family how to support our daughter in a more useful way which has greatly improved communications and the overall well-being of everyone.
We would not hesitate to recommend Heidi and thank her enormously for helping our daughter find ways of coping more effectively with her emotions and every day tasks.
Parents 2021 (Brief Counselling)


---




I would recommend Heidi to anyone looking for counselling support or supervision. Heidi has been my supervisor since I started working with her in 2008. She is ethical, supportive and works within clear set boundaries. Her indepth knowledge, experience and expertise ensures that, as a counsellor, you feel professionally supported at each session. I cannot recommend her highly enough.
2013 Counsellor (Counselling Supervisor)


---


Heidi's ability to capture the essence and nature of a client's story is of the highest quality. Heidi demonstrates a strong ability to hold the well being of both counsellor and client in mind meaning as her supervisee I felt safe, trusted and understood. The support I have received from Heidi over the last two years has taught me so much about myself and my work as a counsellor.
2014 Counsellor (Counselling Supervisor)


---


Through recommendation we sought help with our son. We were very apprehensive about the idea of counselling but after our initial parents meeting we felt relaxed. Our son was instantly comfortable and happy to come to the sessions from the moment he met Heidi. It has not taken many weeks for our son to now be in a far more relaxed and happier place. After 13 years of sleep issues the whole family is now finally getting a good nights rest. Thank you once again Heidi for all your invaluable help.
2013 Parents (Creative Play Counselling)


---


Heidi is a professional counsellor and supervisor with years of experience an expert child and adult therapist and a great asset to Arc Youth Counselling award winning work.
2013 Director (Counsellor and Supervisor)


---


When we first came to Heidi, it was through a recommendation. Our son was quick to get upset and very slow to calm down again. He was finding life in general quite challenging, and it seemed clear that he felt many things to be beyond his control. He was, by his own assessment, in a bad place. We were at a loss as to how to help him.

Heidi helped him to reconnect with his inner self and to regain his core resilience. By the final session, he was a different person - simply better equipped to deal with the "slings and arrows" of life. We experienced this recently when an incident that would previously have taken hours to resolve was over in well under half a minute.

Along the way, my wife and I have learned a lot about ourselves - both through reviews, and through our son's increased ability to communicate with us. We have certainly become more aware of how we behave as parents, consequently our relationship with our son, individually and collectively, have improved immeasureably. Ultimately our home is a happier place, and we have our son back - but much more balanced and able to now draw from his inner strength when life becomes difficult. We'll all miss Heidi, but she remains with us, as does her enormous contribution to the well being of our family.
Parents 2011 (Counselling)


---


Our daughter was going through a really tough time and was out of control after we had made one of the biggest changes in our lives by moving to the UK from South Africa taking her away from everything she knew family, friends, school, house and country.

After alot of tears and frustration feeling that we were bad parents and not knowing where to turn to anymore, we found Heidi. After our initial meeting with Heidi, she very lovingly took our daughter under her "wing" and started to working on all her concerns, always supporting us as her parents throughout the process.

After only a few short weeks we started seeing a magical transformation in our daughter. She is now blossoming by the day and feels very comfortable in her surroundings and knows how to deal with any issues with confidence and maturity.

We are now united as a stronger, happier and trusting family unit and it is all thanks to Heidi for her continual support, love and care she has shown towards us and our daughter.

I would recommend Heidi for any child or family issues that would need a therapist to steer a situation to calmer waters.
Parents 2010 (Creative Play Counselling)


---


Our daughter worked with Heidi through play and the results were much better than we could have hoped for. We had huge confidence in Heidi's ability even after our initial meeting. She is so calm and reassuring and helped us to feel totally normal.

Our daughter reacted quite strongly to our recent house move and became extremely challenging and demanding. Her behaviour changed for the better within a small number of play therapy sessions, it was like magic. She relaxed into her sessions with Heidi and I know she really valued that special time, just her and Heidi.

None of us wanted the sessions to end but they had to and we came away a stronger unit and our daughter has responded brilliantly. She was back to normal and we all felt more confident in dealing with tricky situations should they arise in the future.
Parents 2009 (Creative Play Counselling)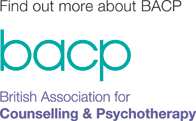 BACP Accredited Independent Counsellor/Psychotherapist offering therapy to the residents of Guildford, Farnborough, Fleet and extending to Farnham, Camberley, Bagshot and surrounding areas.