Counselling & You
Counselling offers you the opportunity to talk with someone who is non-judgemental, empathic and objective, in a safe environment and where what you say will be kept confidential.
Within this setting, it is possible to talk about what can sometimes be very painful or challenging issues within your life, which you struggle to cope with. Counselling can offer insight and help clarify what may seem confusing and difficult feelings.

By acknowledging feelings and understanding behaviours, you can begin to let go of those that do not help you. Counselling can enable you to identify different perspectives, learn new life skills, gain increased insight and self esteem. It can initiate greater well-being and assist you in making healthier choices within your life.

My role is to get to know you and help you to gain greater insight into the way you behave, respond to others and why you may think and feel the way you do. This awareness can be facilitated by exploring together, in order to better understand, how your life history impacts on your present life which can, in turn, lead to recognition of patterns of behaviour and scripts that are no longer in your best interests.
How long will I need Counselling for?
There is no fixed time limit for the counselling process, as it varies from client to client, dependent on the depth of their problems. You, however, will determine how long your therapy lasts. My aim is to ensure that the therapy is effective and continues only for as long as is considered beneficial to you.

I welcome people from a range of different cultures, ethnicities and nationalities. Please read on and if you feel you might benefit from talking about your own situation please give me a call.



'In the depth of winter I finally learnt that inside me was an invincible summer.'
Albert Carnus
---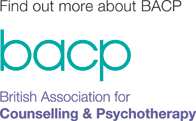 BACP Accredited Independent Counsellor/Psychotherapist offering therapy to the residents of Guildford, counselling Farnborough, Fleet and extending to Farnham, Camberley, Bagshot and surrounding areas.