Counselling & Me
I believe the most important factor in establishing a positive therapeutic counselling relationship is that you feel safe and comfortable to engage in the work with me.
To give you a stronger sense of who I am I would like to tell you a little about myself, what I do, and how, I became a counsellor in the hope that you will then feel more at ease when making contact with me personally.

For 15 years of my life I worked in a service environment working with the general public and managing staff. This working environment generated many 'people problems' both with customers and staff. I became good at resolving difficulties with customers and also helping staff to overcome personal problems. Following a break in my career I decided back in 2001 to retrain and use these natural abilities to become a therapeutic counsellor.
Professional Memberships & Qualifications
Following graduation ending five years of core study and gaining thousands of hours of practical experience. I have been awarded BACP Accredited Status with the Bristish Association of Counselling and Psychotherapy which has been designed to recognise counsellors who have achieved a high standard of knowledge, experience and development. I am also listed on the BACP Accredited Register which is required by the Professional Standards Authority to continue to practice as a counsellor. Currently I am also a divisional CYP registered member of Counselling Children and Young People to compliment my additional practise specialising in child work.
I am also a registered member of EMDR Association which is the leading UK trauma treatment charity.

I hold the certificate in Counselling skill Level 2 and the certificate in Counselling studies level 3, Advanced Diploma in Integrative Counselling level 4 and a further Diploma in Therapeutic Counselling Supervision degree level 6 all awarded by the Counselling and Psychotherapy Central Awarding Body. I have continued to top up my qualifications with a Post Qualification Diploma in Counselling Children & Adolescents.
I am also trained in EMDR a psychotherapy approach which specialises in working with trauma, anxiety and depression.

My experience to date
Together with my private clients I work both as a counsellor and supervisor of counsellors within a local BACP Accredited Status charity specialising in adult and youth therapy.
Within schools I counsel children and young people and promote and facilitate Anti-Bullying Forums. I also provide counselling supervision and training to both trainee and qualified counsellors within these settings.

With creative play I counsel younger children after finishing my training qualifications and voluntary work at a London based school for The Place2Be an innovative award-winning charity that works within schools to improve the emotional well-being of children and young people.

I have also work privately for a local Hospital within the NHS providing short term counselling for adults. To compliment this work further I have supervised counsellor and support workers practice at the Phyllis Tuckwell hospice specialising in child and family therapeutic work.

I have also lectured counselling part-time at a local university close to home which compliments my private training provided to local charities, schools and other organisations in need of mental health training.

I have recently finalised EMDR Europe Accredited Psychotherapy training to provide therapy as an EMDR practitioner specialising in trauma, depression and anxiety





My approach to my work
As an integrative therapist I use several different schools of thought to promote wellness. Therefore I am able to tailor each clients individual needs including referrals where appropriate.

Please continue to read further on and if you feel you might benefit from talking about your situation, I would both welcome and look forward to your contact.


'The curious paradox is that when i can accept myself just as I am then I can change.'
Carl Rogers
---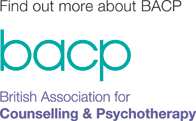 BACP Accreditted Independant Counsellor/Psychotherapist offering therapy to the residents of Guildord, Counselling Farnborough, Fleet and extending to Farnham, Camberley, Bagshot and surrounding areas.