Counselling,Supervision and EMDR trauma therapy available for adults and young people
in Farnborough and Camberley, near to Fleet, Farnham, Guildford and surrounding areas
At certain times in our life everyone of us can face challenges, feel trapped, experience frustration or consistantly feel unsatisfied in the way we are living our lives. Whatever the reason talking freely about what is on your mind to a counsellor who you feel you can trust, can ease distress, enable clarity, and help rebuild a new sense of purpose within your life.
Therapy can help with
health and well-being
loss or bereavement
feelings of stress or anxiety
loss of confidence or self esteem
low mood and depression
experiencing trauma
family conflicts
going through the menopause
anger management
gender identity
exploring destructive relationships
difficulties relating to sexuality
physical or emotional abuse
problems at work
people with learning differences
child counselling
First step
I offer an initial free brief telephone, email or text consultation to help you decide whether counselling could be the right form of support for you or a family member. When you make contact if I am unable to respond immediately due to practice I will try to return your contact once available. However I also encourage you to connect again if you do not receive an initial response. At times my practice can become full in such times I will then refer you to alternative services via text or email message to ensure you receive immediate support with a wider choice of therapists.



People are just as wonderful as sunsets if you let them be. When I look at a sunset, I don't find myself saying "soften the orange a bit on the right hand corner." I don't try to control a sunset. I watch with awe as it unfolds.
Carl R. Rogers
---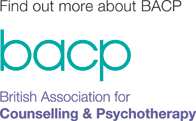 BACP Accredited Independent Counsellor offering therapy to the residents of Guildford, Farnborough, Fleet and extending to Farnham, Camberley, Bagshot and surrounding areas.


Counselling in Farnborough ~ Counsellor near Guildford ~ Therapy close to Farnham